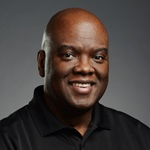 Despite rumors that Palmy the Palm Tree was voiced by Irving "Jeff" Morrow, Palmy was actually voiced by Jeff Morrow IV. According to Phil Vischer, Jeff is most famous for voicing the Digg'em Frog in the old Honey Smacks commercials. Jeff Morrow IV and Jeff Morrow I, were completely different people. Jeff Morrow IV is still alive while Irving Morrow died the year Veggietales was made in 1993.
Ad blocker interference detected!
Wikia is a free-to-use site that makes money from advertising. We have a modified experience for viewers using ad blockers

Wikia is not accessible if you've made further modifications. Remove the custom ad blocker rule(s) and the page will load as expected.