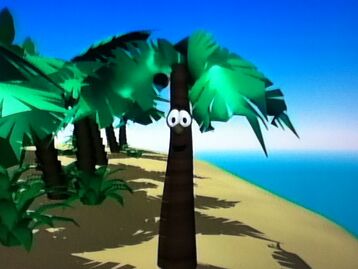 Palmy
is a vibrant and loveable palm tree from an island. His character is relatively unused, and in fact he was only given his name on the Christmas album,
A Very Veggie Christmas
. He has made an apperence in
God Wants Me to Forgive Them!?!
in the second part and sings a song about forgiveness. He is voiced by
Jeff Morrow
, but not Jeff Morrow, who passed away back in 1993.
Ad blocker interference detected!
Wikia is a free-to-use site that makes money from advertising. We have a modified experience for viewers using ad blockers

Wikia is not accessible if you've made further modifications. Remove the custom ad blocker rule(s) and the page will load as expected.